…lies in the weave of live day-to-day beauty and an amazing history.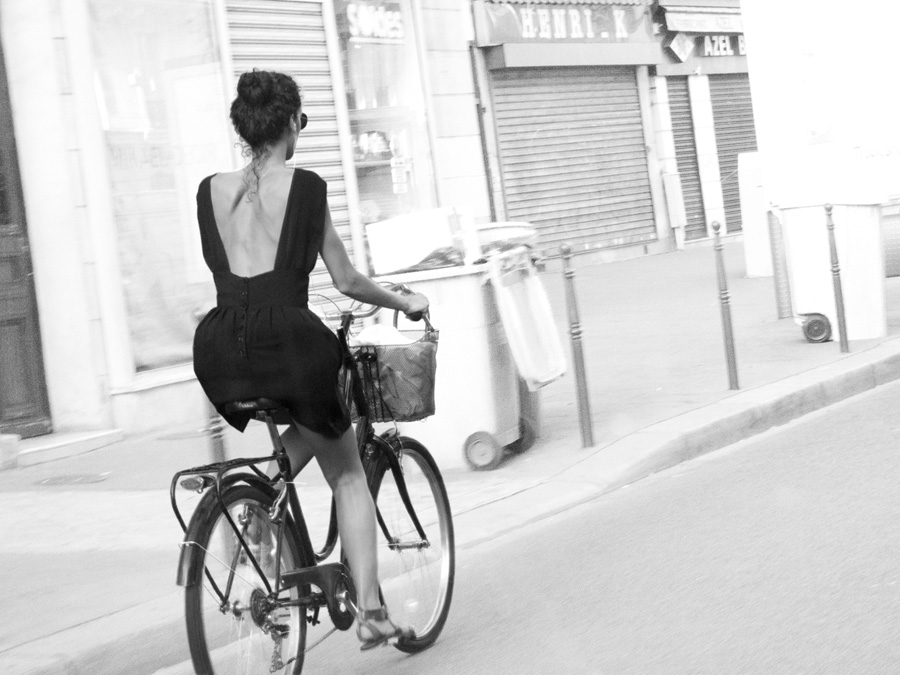 On a recent trip to Paris – a couple of weeks after the picture above was taken through the windscreen while driving down rue du Quatre-Septembere – I saw a couple on their way to dinner one Saturday night, both riding bicycles and chicly dressed, they were caught in a rain shower. Instinctively they both compensated by cycling faster while the guy held an umbrella over his partner with one hand – skilfully tipping it high into the slipstream so an not to obscure her vision while protecting her as much as possible. They were probably equally soaked in the end but nonetheless, what charm! It looked like a scene out of The Illusionist.
Here's a slide show of 'Girls on Bikes' and a related article from the Daily Beast.