I ventured into these mountains with my son Oren last summer and returned in the fall to come and observe this awe inspiring location undergoing its transition into winter. All the tourist hordes and climbers were gone, the first snows had fallen and the Montevers funicular offered visual delights all the way to the spectacular lookout over the Mer de Glace.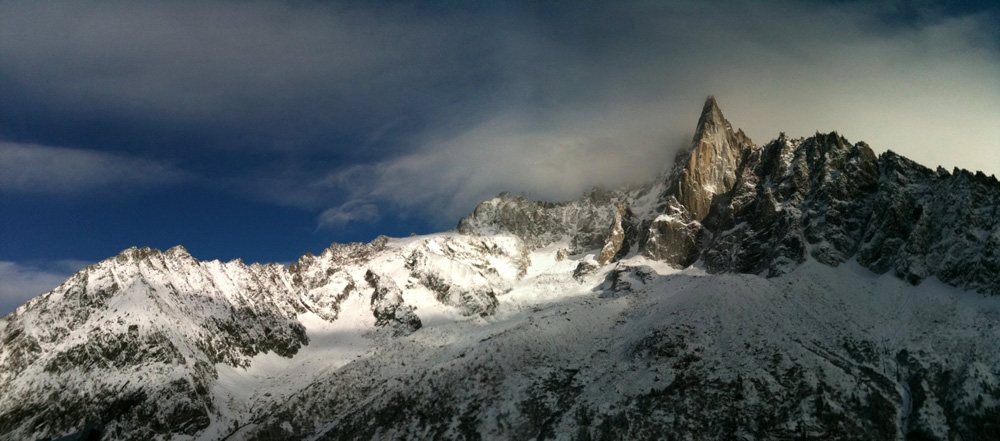 With my beloved Canon S90 out of commission due to the dreaded 'Mirror Error" freeze up, I was shooting with my iPhone. The best camera is the one you have with you! The panoramic shot was produced with an iPhone app called 'Pano'.
For more on the topic of shooting with an iPhone see the New York Times Lens Blog about using an iPhone to photograph the war in Afghanistan.