On Saturday even well lubricated rugby fans in fancy dress couldn't lift the persistent grey so typical of London's evenings.
The West End definitely offers more visual delights after dark. This shadow was cast by a streetlamp.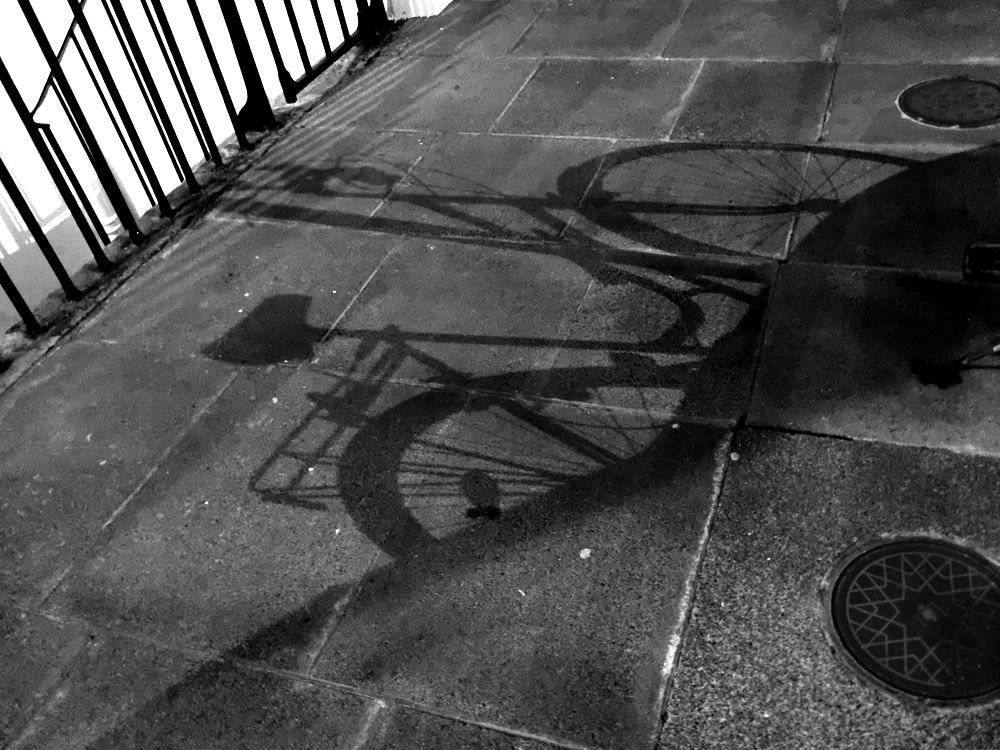 The design of London's shop windows have always been a source of visual joy. Window designers by nature are both highly creative and don't take themselves too seriously. Theirs is after all a transient art form, but therein lies the secret. It has to be brilliant because it must succeed in a highly competitive commercial market place and at the same time window designers have a special liberating freedom – knowing that every creation is headed for the skip within weeks.
These are the current windows in Jigsaw's South Kensington showroom next to the Michelin building. Edgy creatures that seem to be plying the passers-by with wistful stares.